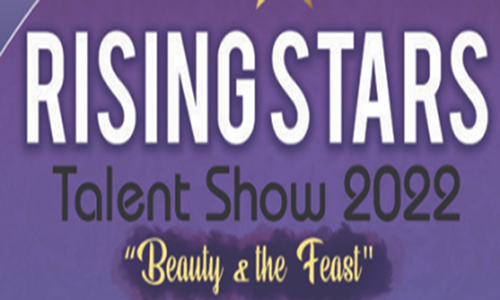 For the very first time, in the history of University Colleges of Sri Lanka, which are conducting the vocational and technical courses, under the supervision of University of Vocational Technology, University College of Jaffna had organized the "Rising Stars – Talent Show – 2022", From the northern part of Sri Lanka, to Identify and recognize the skilled personalities, Island widely in the field of Hospitality Management and Cosmetology. We had utilized this opportunity, apart from Technology courses which are taught in University College of Jaffna, such as Building Services Technology, Construction Technology, Farm Machinery technology, Food Technology, Mechatronics Technology and Production Technology, we targeted this event to the courses of Cosmetology and Hospitality Management, in order to up lift the country's economic status and to promote the courses provincially,  through spot-lighting the skilled working group and student group in the field of Cosmetology and Hospitality Management. 
This was a competition held in three categories; they were Bridal make up competition, mock tail competition and high fashion show, among students and industrial experts. Further, it was a ticket show, in that event, we had arranged stalls for government sectors and private sectors which are vocational and for leading private companies for their business marketing. And we feel that it was a best chance to show our strengths, coordination and collaboration among our academic and non-academic staff, who made this event a splendid success, even in the period of critical economic crisis situation in Sri Lanka after the COVID-19 pandemic.
 Further we assure that all the tasks regarding the event were done according to the country's legal regulations and to the scheme of regulations which are assigned to the University Colleges and the University of Vocational Technology. And we proudly say that it was a great experience not only to our Staff, but also to our College Students too.